About Telex Radio Dispatch
Telex radio dispatch systems offer the ultimate in interoperability, reliability, and scalability for ROIP/VOIP communications — including the easy-to-use C-Soft control software with optional direct IP interfaces and the IP-224 radio gateway for converting analog communications to IP.
Why choose Telex?
We offer the most radio interfaces AND direct IP interfaces: DMR, NEXEDGE, P25

We cover the most RF technologies: conventional, DMR, NXDN, P25, SDC, TETRA

The industry's best ROI – lowest cost of investment with the highest performance

The #1 choice of dispatch services – flexible and user-friendly control software, future proof connectivity, and proven reliability for a constantly-changing RF environment

Fully customizable and scalable solutions to fit the unique requirements of any critical communications application

Seamlessly integrates into existing operations, making communications between internal and or external personnel more efficient and effective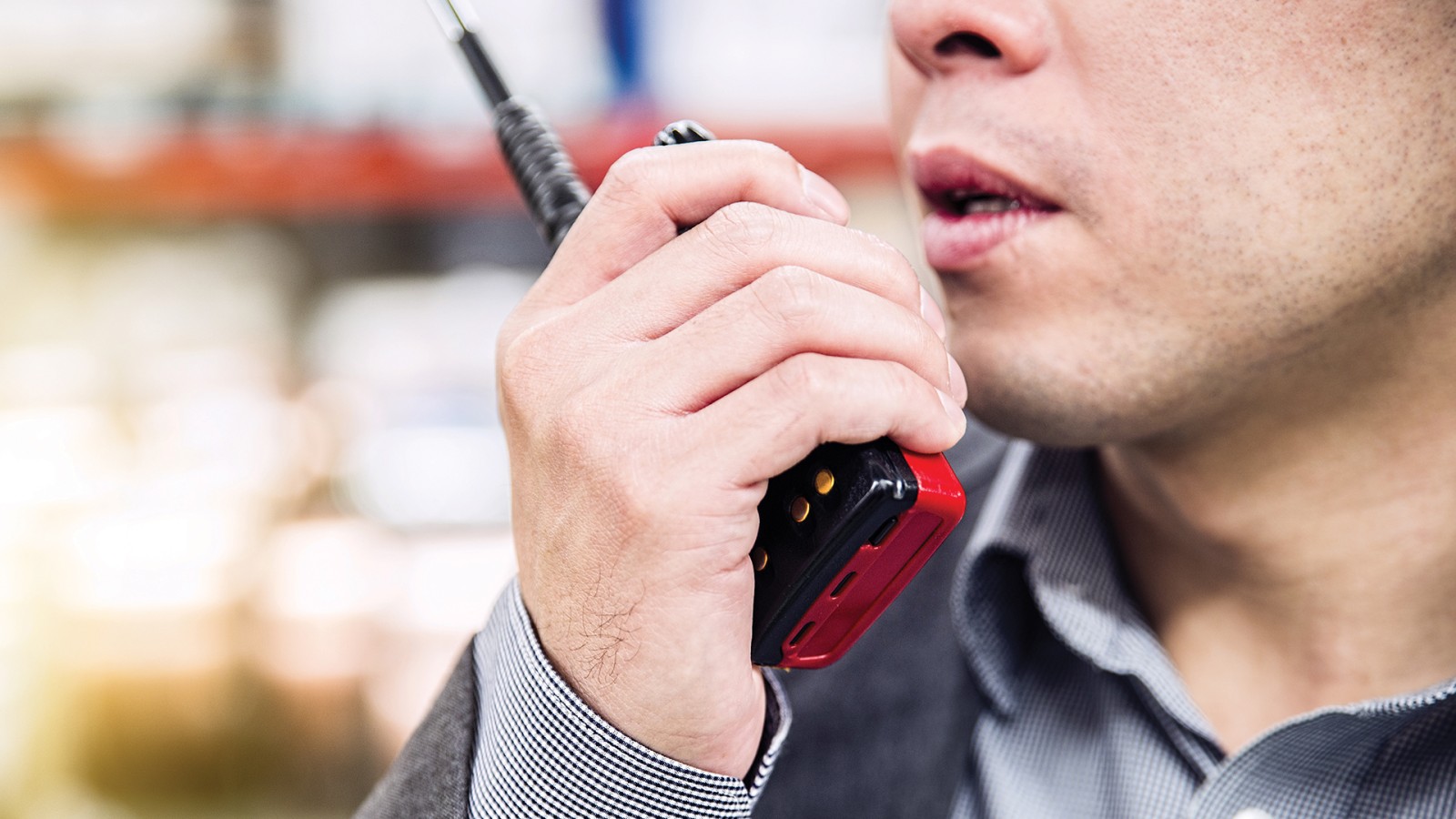 Telex radio dispatch systems can be scaled to enhance day-to-day communications and operations at any facility. We provide application-specific solutions for a wide range of verticals, including commercial business, education, federal and state government, infrastructure, public safety, and transportation.
While there are many manufacturers in the mission critical communications market, few can claim the stability found in our parent company, the Bosch Group. With the strength of roughly 410,000 associates worldwide and $92 billion in annual sales in 2018, we are here to stay! Our products also work together: IP-based Telex solutions can be integrated with public address and security solutions from Bosch – customize a system that suits the unique needs of your operation.
Remote Dispatch Console (RDC)
The world of dispatch communications is on the move, and we are driving it forward even further! Our latest addition is the Remote Dispatch Console (RDC) system. The RDC package includes applications on mobile clients and a system server, allowing you access to the integrated dispatch communication system, while making use of the cellular data connection.
The RDC Client integrates and acts like any other radio communication device, allowing user to connect across different communication platforms instantaneously. Offering a scalable solution with user devices and talk groups licensing based on operational requirements.
Console Management System
Secure, Scalable, Reliable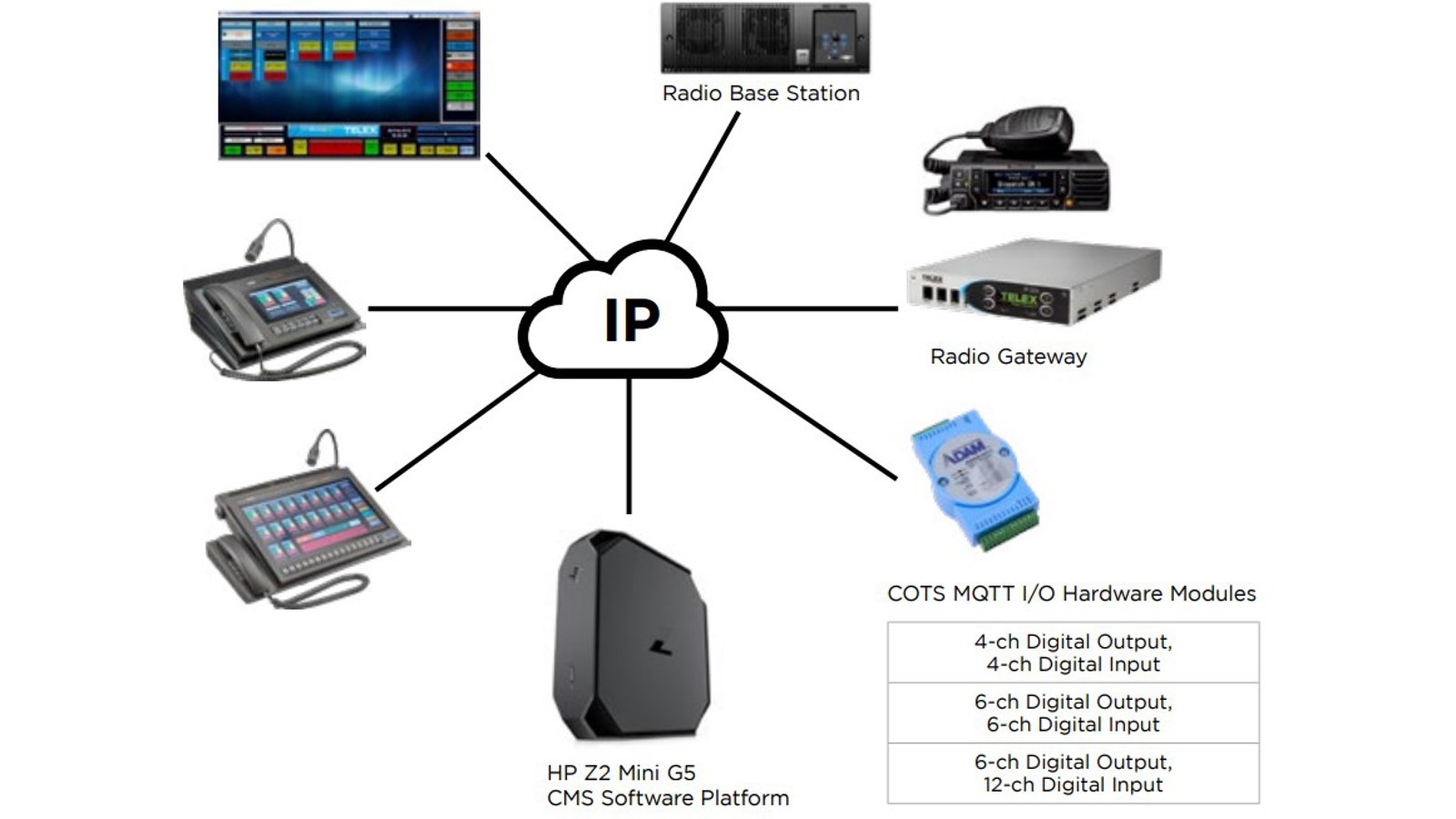 Hosted on a centralized web server, the Telex Console Management System gives system administrators and users a greatly improved configuration, management and operational experience, while also adding enhanced, state-of-the-art security to the Telex Radio Dispatch system.
IP-3000 Series
Next-Generation IP Radio Dispatch Console
User Friendly
Combines console, software and direct IP interfaces into single easy-to-configure devices, with flexible layout options and an enhanced GUI
Simplified Management
Makes system administration, configuration and software updates quick and easy, whether on-site or remote
Bridging Systems
Interconnect with a variety of systems seamlessly using industry standards and APIs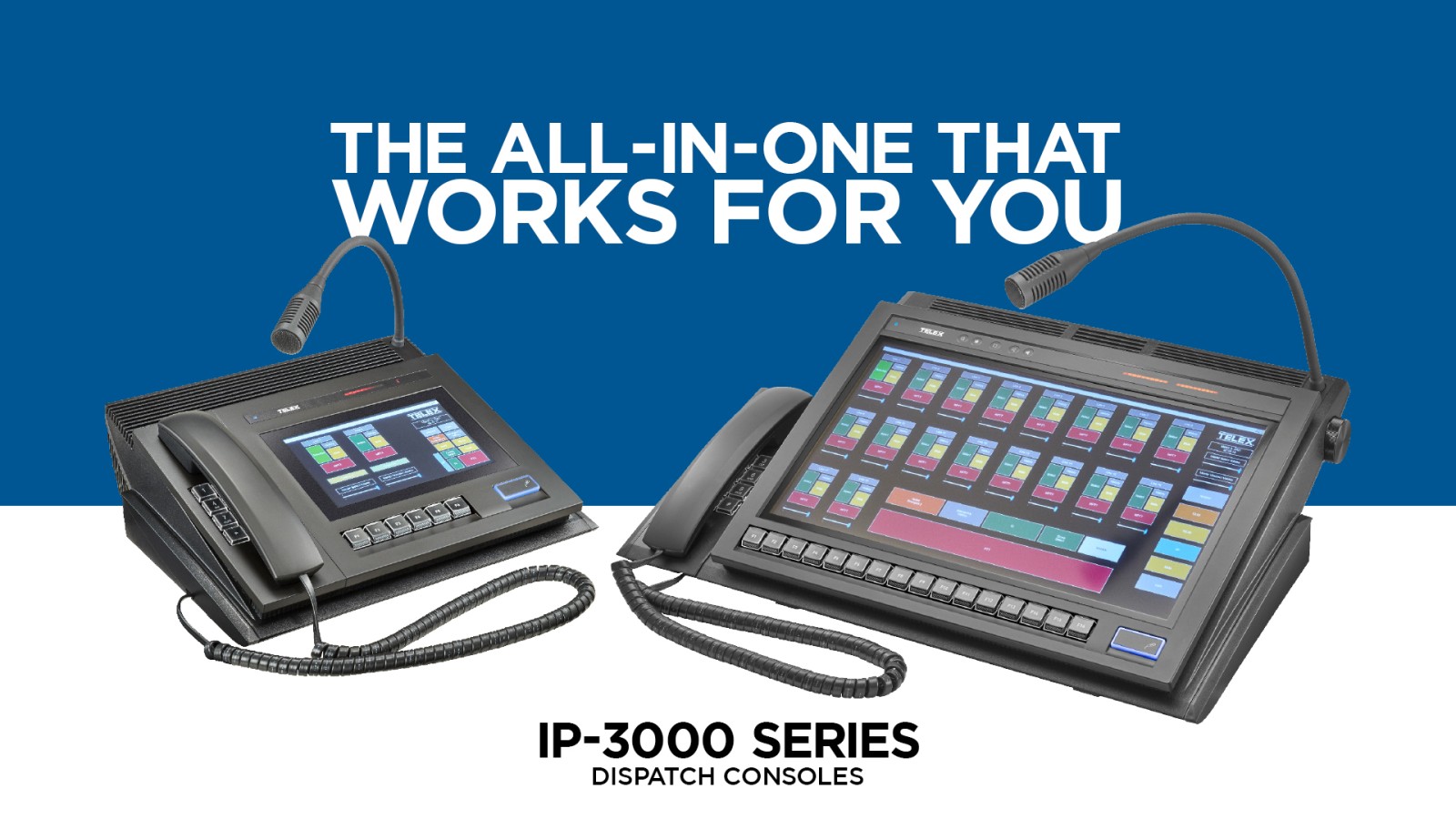 Innovation Happens Here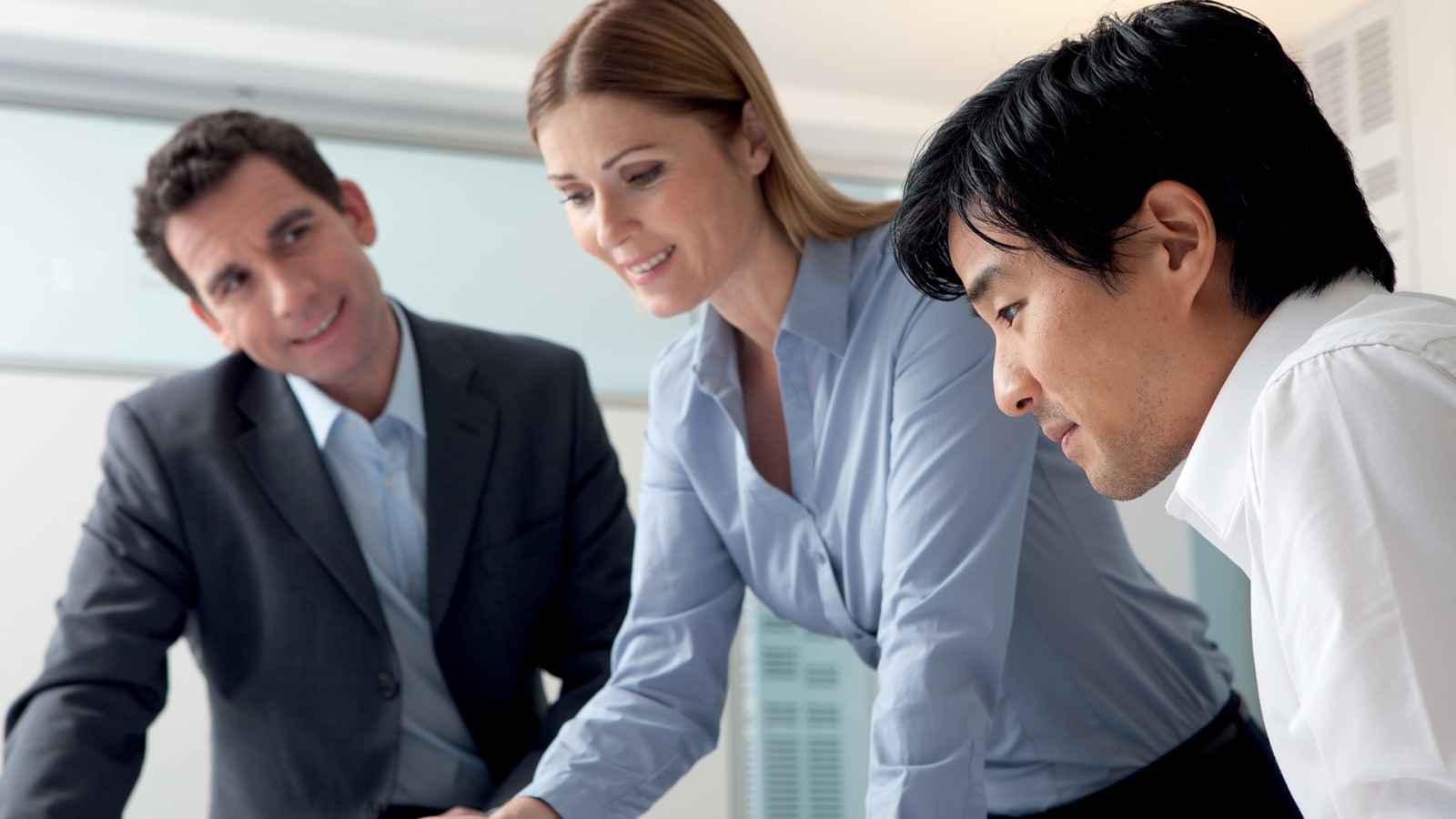 Telex Radio Dispatch is part of the Bosch Communications Systems family of brands, offering the world's most complete portfolio of professional audio and communications solutions.
Careers @ Telex
At Telex, you are part of innovative solutions that promote the quality of human life. We offer a variety of functional areas, flexible time models and provide all the support you need to develop your knowledge further with extensive training and development programs. Open positions at Telex and Bosch, our parent company, include:
Telex Logo and Styleguide
Apache Log4j Security Statement
Undoubtably you have seen recent media reports regarding a security vulnerability with respect to Apache Log4j. I am happy to report that we do not use this in our products, such as C-Soft, IP-224, etc. Our dispatch systems are safe from this vulnerability.
Cleaning of Dispatch Products
This application note is in response to many recent inquiries regarding the cleaning of Telex Radio Dispatch products.