Telex Radio Dispatch Solutions
Infrastructure
Why Choose Telex?
Critical environments require dependable solutions. Our products can be relied upon to ensure seamless operations and worker safety.
Telex has been delivering radio dispatch solutions in the infrastructure market for many years. Whether you are a large multi-state utility, an oil and gas operation, or a major waterway, our dispatch products can be tailored to meet your unique needs.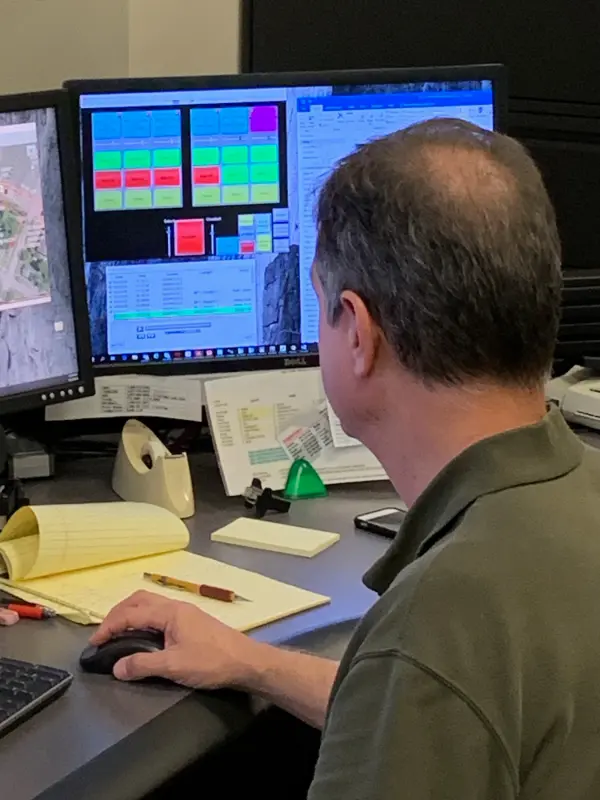 They made the upgrade as unobtrusive as possible to our end-users, which resulted in minimal training requirements.
The Telex radio dispatch solution allow users to integrate multiple radio technologies, such as P25, DMR, TETRA, NXDN, and conventional in order to provide communications between groups responsible for making sure your operations run smoothly.
Utility companies often work across a wide geographic area, and often with multiple radio technologies. Worker safety is paramount not just forday-to-day operations, but even more so during a weather event when there are even more hazards. Through the use of GPS radio data, crews can be tracked by personnel in the operations center. If a worker encounters an emergency, such as being arc flashed, an emergency button on their radio can be pressed to alert the dispatcher to the worker's situation. They can then coordinate the response of other company personnel and emergency services to that worker's location. Because the whole system works over IP, the operations center can be in the same city or several states away.
The oil and gas industry has to coordinate a lot of moving pieces. From operations on drilling platforms to land based operations, to transportation of workers and material to and from sites, our solutions can be deployed to link all these vital elements together. Like the utility industry, the oil and gas industry is deeply concerned with both worker and environmental safety.Our dispatch systems can help coordinate rescue and cleanup efforts between multiple agencies using multiple radio technologies.
Traveling through large waterways such as the St. Lawrence Seaway and the Panama Canal is a complex business. Our dispatch solutions are counted on by both to coordinate operations and security in order to make sure things happen as smoothly and quickly as possible.
The All-New IP-3000 Series
Next-Generation IP Radio Dispatch Console
User Friendly
Combines console, software and direct IP interfaces into single easy-to-configure devices, with flexible layout options and an enhanced GUI
Simplified Management
Makes system administration, configuration and software updates quick and easy, whether on-site or remote
Bridging Systems
Interconnect with a variety of systems seamlessly using industry standards and APIs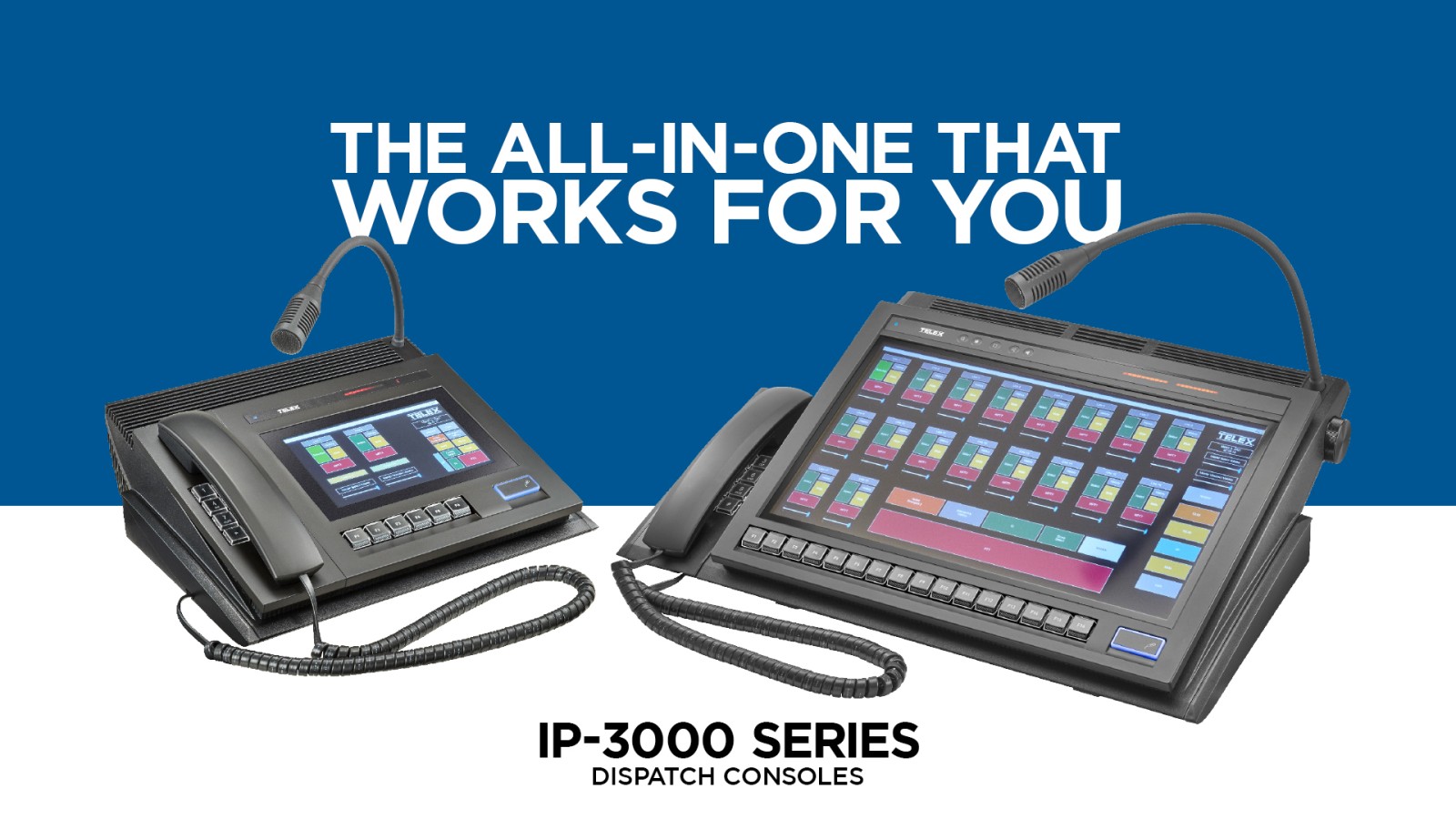 Connected Solutions
Since Telex Radio Dispatch is a Bosch brand, we offer a full spectrum of solutions that can be integrated together to meet your unique needs, whether it's for dispatch, public address, conferencing, CCTV, fire, or security – to name a few!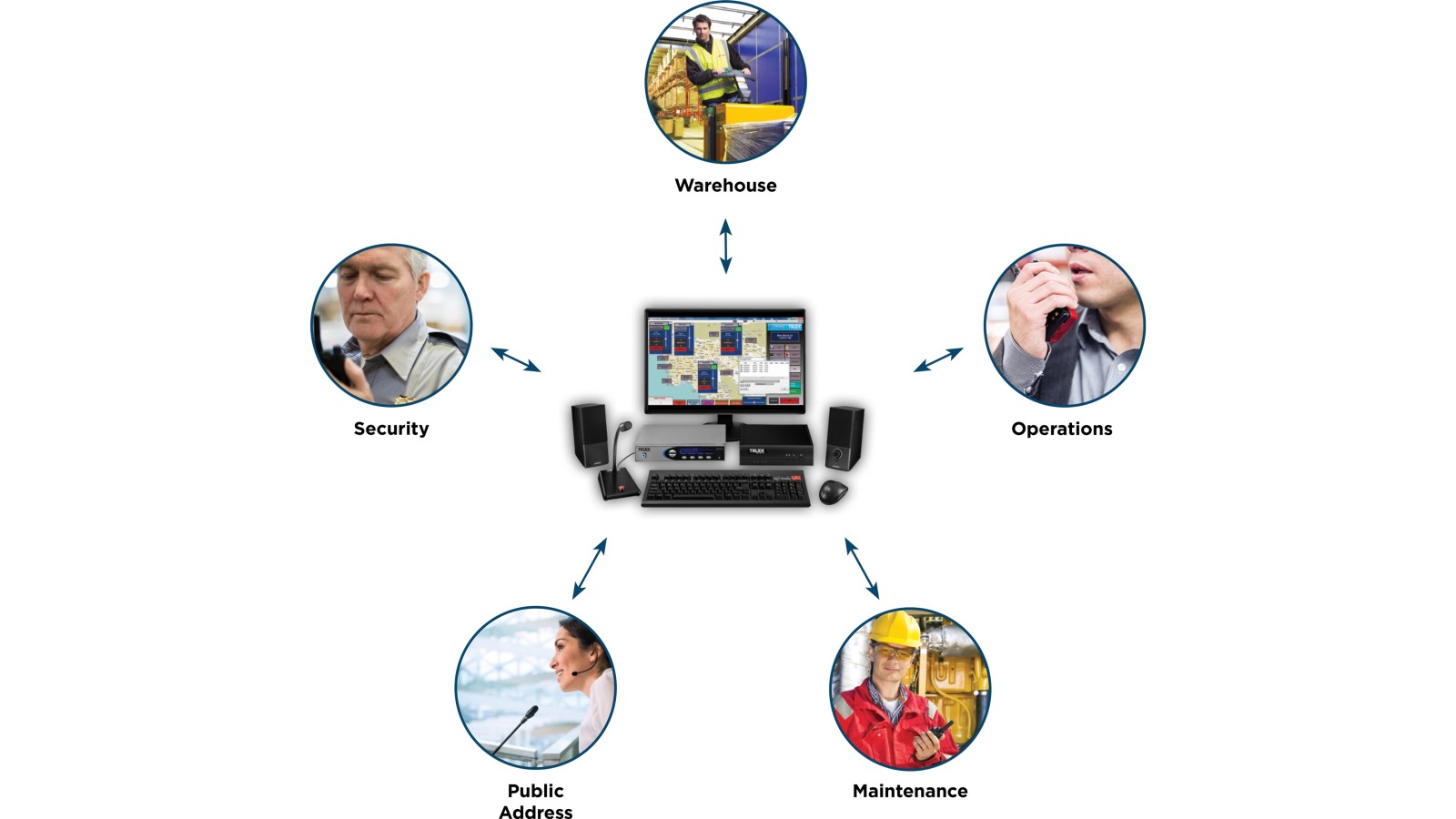 Let's Talk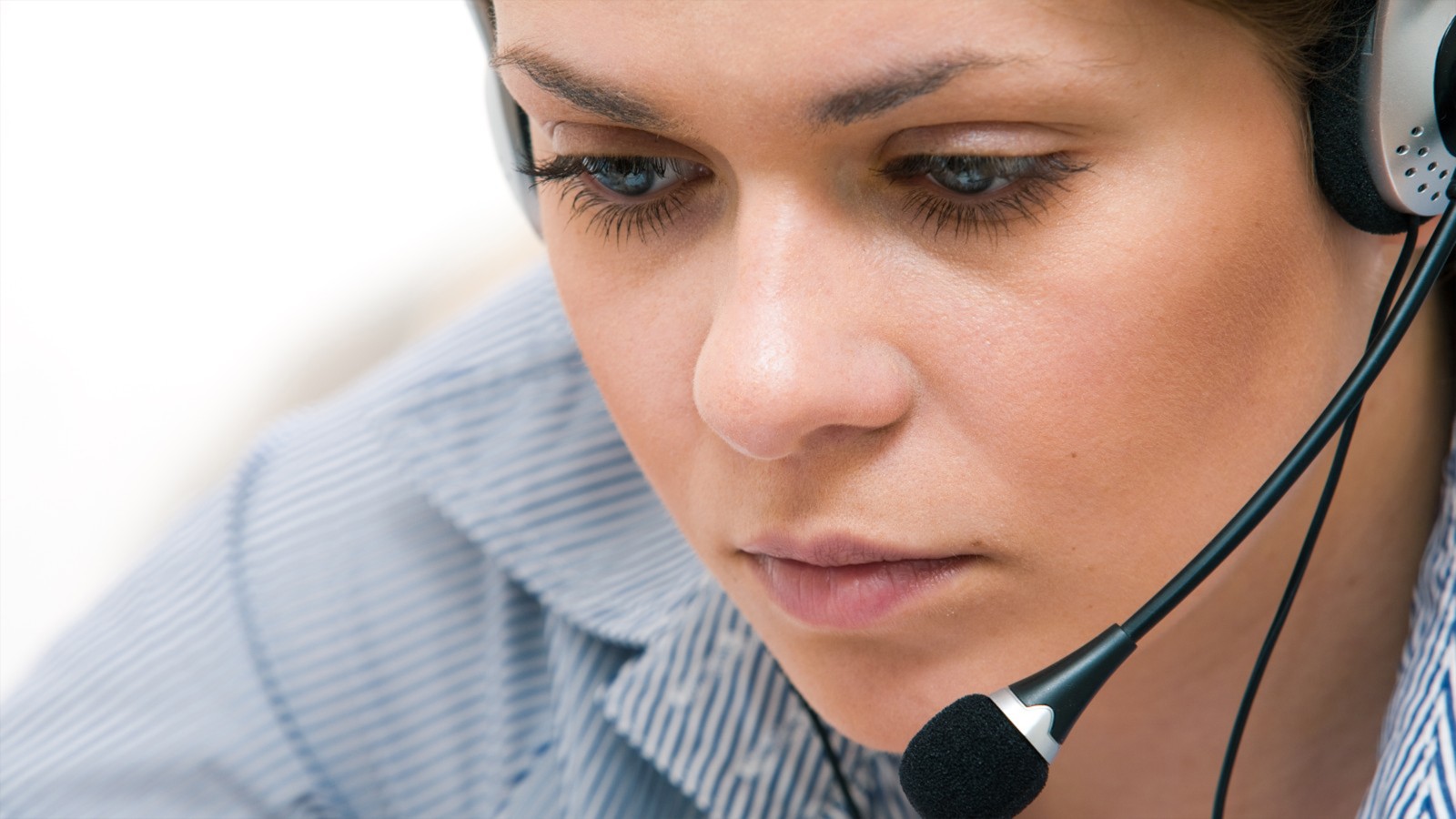 Telex and our certified partners are ready to help support you through planning, purchase, and setup. Services available through our network of highly-qualified associates and partners may include:
System Design

Installation

Programming & Commissioning
About Bosch Communications Systems
Each of our brands stands out as a market leader in its own right, each with its own unique heritage, identity, and expertise. Many of our products can work together as part of integrated solutions that combine, for example, sound reinforcement and life safety products, configured and controlled via our breakthrough OMNEO IP technology.
We cover all aspects of pro audio between our various brands and their broad range of products, so we can precisely meet the specifications of any given project, large or small. Add our brands' core technological competencies to the global R&D resources of Bosch, and you can be assured that for any application and every budget, we have the best‑in‑class solution for you.
Wherever we are in the world, we connect more meaningfully by communicating clearly.
Whether through words or music; whether for business or for pleasure; whether for entertainment, information, or security; our quality of life is in many ways directly linked to the sound quality we rely upon to get our messages across.
Dynacord & Electro‑Voice are part of the Bosch Communications Systems family of brands, offering the world's most complete portfolio of professional audio and communications solutions.