Telex Radio Dispatch Solutions
Forestry & Environmental Protection
Why Choose Telex?
We provide flexible solutions that scale to your operational needs. We have you covered.
When people think about radio dispatch systems the first thought that usually comes to mind is public safety, but dispatch systems are just as useful elsewhere. Our systems are flexible and scalable to meet the needs and budgets of customers of all sizes and verticals. Users often need both communication and location information quickly. For example, an operator might use a dispatch system to keep in touch with their crews or drivers in the field, utilizing GPS data provided by their radio to track their progress. This can result in better response times to meet their customer's needs.
Large departments with one or more locations can also benefit from better communications. Our dispatch solution can help coordinate day-to-day operations staff along with maintenance and security for the entire facility or campus. In addition, because our products utilize IP connectivity, communications can be linked between geographically diverse areas. This makes it possible for a corporate radio communication system to reach beyond a single location or country.
Further operational benefits can be realized when the dispatch system is interfaced to other systems such as public address, safety, and security. For example, a radio message can be automatically transmitted any time a dock door or any other door that is normally closed is left open. This can result in reduced heat and cooling costs.
Connected Solutions
Since Telex Radio Dispatch is a Bosch brand, we offer a full spectrum of solutions that can be integrated together to meet your unique needs, whether it's for dispatch, public address, conferencing, CCTV, fire, or security – to name a few!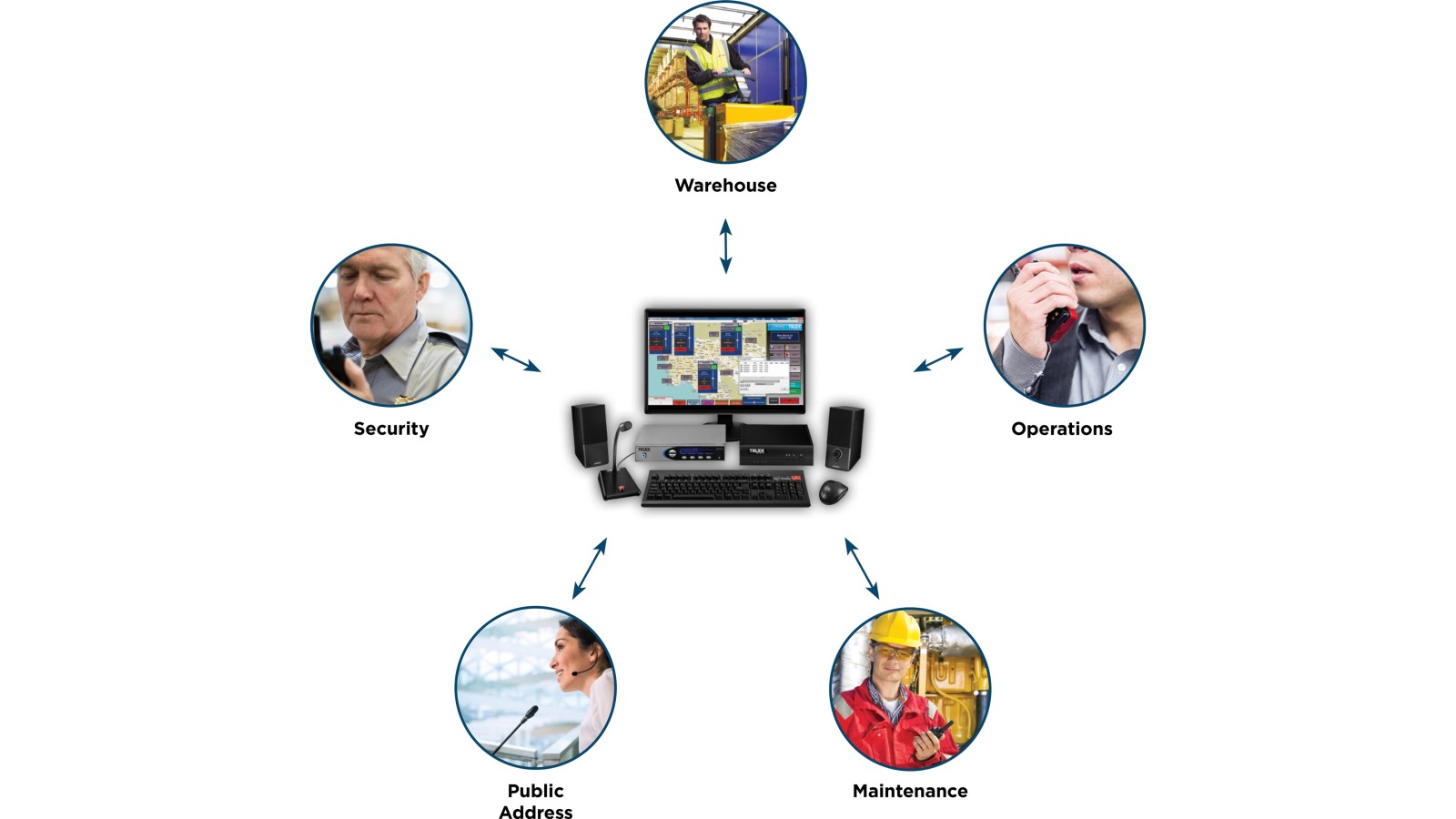 The All-New IP-3000 Series
Next-Generation IP Radio Dispatch Console
User Friendly
Combines console, software and direct IP interfaces into single easy-to-configure devices, with flexible layout options and an enhanced GUI
Simplified Management
Makes system administration, configuration and software updates quick and easy, whether on-site or remote
Bridging Systems
Interconnect with a variety of systems seamlessly using industry standards and APIs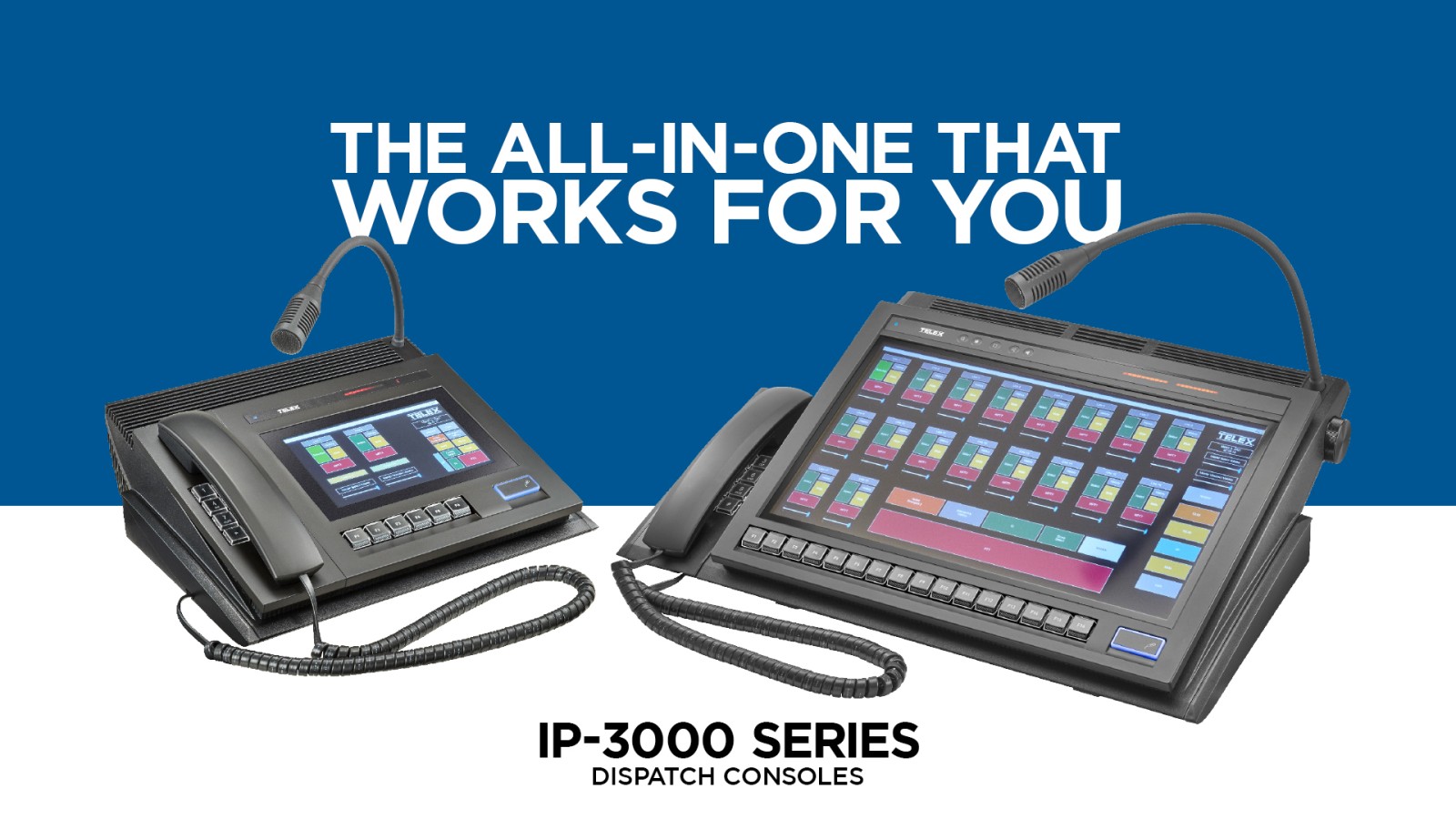 Let's Talk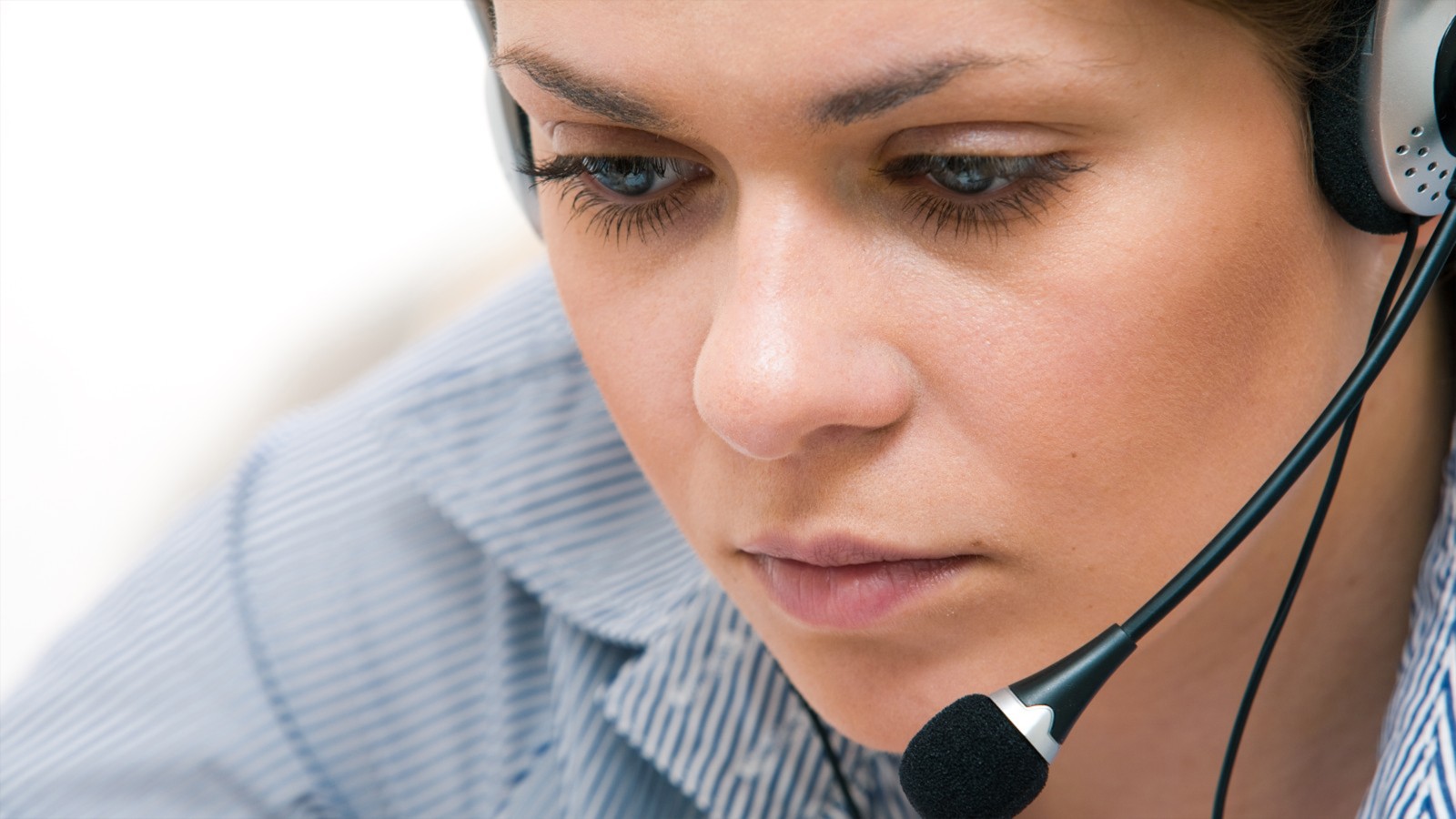 Telex and our certified partners are ready to help support you through planning, purchase, and setup. Services available through our network of highly-qualified associates and partners may include:
System Design

Installation

Programming & Commissioning
About Bosch Communications Systems
Each of our brands stands out as a market leader in its own right, each with its own unique heritage, identity, and expertise. Many of our products can work together as part of integrated solutions that combine, for example, sound reinforcement and life safety products, configured and controlled via our breakthrough OMNEO IP technology.
We cover all aspects of pro audio between our various brands and their broad range of products, so we can precisely meet the specifications of any given project, large or small. Add our brands' core technological competencies to the global R&D resources of Bosch, and you can be assured that for any application and every budget, we have the best‑in‑class solution for you.
Wherever we are in the world, we connect more meaningfully by communicating clearly.
Whether through words or music; whether for business or for pleasure; whether for entertainment, information, or security; our quality of life is in many ways directly linked to the sound quality we rely upon to get our messages across.
Dynacord & Electro‑Voice are part of the Bosch Communications Systems family of brands, offering the world's most complete portfolio of professional audio and communications solutions.