Telex Radio Dispatch Solutions
Education
Telex Radio Dispatch systems feature ease of installation and configurability backed up by excellent service and support. Our products provide the most complete distributed and scalable multi-vendor radio dispatch solution with industry-leading price vs. performance.
Wireless communications within our public schools became a hot-button issue following the 1999 Columbine High School shooting tragedy. No one could argue that our educational facilities needed improved interoperability tools that would provide instant and continuous two-way access to first responders during a major incident.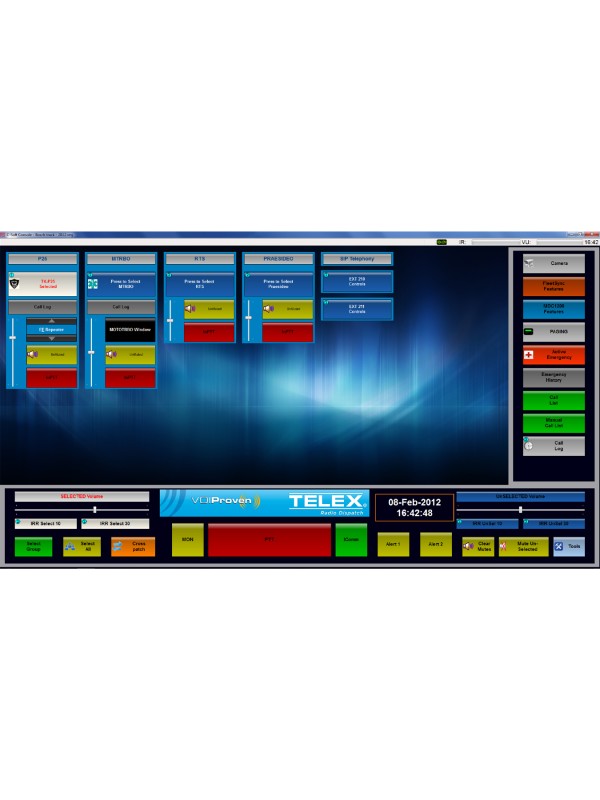 The magic of the Telex RoIP system is that we can now take radio traffic that was once available only in a local area and transmit it over great distances.
But in its aftermath, the lessons from Columbine have unfolded into a complex debate over how to provide interoperability among first responders such as police, fire and EMS, largely overlooking the needs of schools and other peripheral beneficiaries of wireless interoperability. As a result, school districts have been generally left to deploy wireless solutions on their own.
Like most individuals seeking to implement new wireless technologies, school administrators anticipate a host of political, technical and financial barriers will stand in their way of deploying a truly effective system. For instance, while many schools have a wireless network for internal communications, typically they are only campus-wide systems, operating on their own frequencies and channels. Thus, there is the common perception that in order to achieve interoperability, schools would need to buy all new radios in order for them to work together. And even if a school district standardized on common equipment and frequencies, how would the schools communicate with each other without constructing their own wide-area wireless network or leasing expensive analog lines from their telecom service provider?
In reality, the largest barrier school system administrators need to overcome is their own preconceived notion that wireless interoperability is too expensive and technically challenging for their available resources. Voice over Internet Protocol (VoIP) has emerged as their simple and cost-effective wireless interoperability solution, enabling districts to create secure, systemwide networks that operate on computer and radio equipment already in place at most facilities.
A subset of VoIP, Radio over IP (RoIP) is the method by which analog signals transmitted by two-way radio are converted into digital packets. When a user speaks into a radio, a remote network adapter breaks the audio into compressed bits of data that is transmitted over an Ethernet-based IP network, captured by the appropriate recipient (determined by the media access control (MAC) address), decompressed and converted back to analog audio on the receiving end.
Since RoIP utilizes Ethernet, communications is possible to and from anywhere a user has access to a data network; most schools have some form of LAN or WAN network already in place. In addition, schools can use the two-way radios already in their possession—regardless of manufacturer or operating frequency. Each radio is assigned an IP address, which identifies the radio on the network and connects it to designated ports and addresses.
But perhaps an RoIP network's greatest benefit for schools is the interoperability it can provide both within the school district as well as with first responders. Since the system doesn't care what kind of radio is connected to it, equipment used by local first responders is easily established through crosspatches created by the dispatcher. And interoperability is not limited to two-way radios—it can include telephone systems, iDEN phones, satellite phones, and intercom systems.
The application of RoIP for schools can range from the routine to the extreme. Consider how often a district office will need to inform its schools of severe weather in the area, for instance, and to get all children off the playground. Without direct two-way wireless communications with any number of its schools, the district would be required to contact each one individually, which could total a hundred or more phone calls in the larger districts.
Or in a more serious but increasingly common example, take into account the two-way communications required with emergency services personnel and even the school's district security during a school lockdown or evacuation due to a potential neighborhood threat. While schools themselves are rarely in imminent danger, extreme caution in these instances is imperative to ensure student and faculty safety. Wireless equipment can enable administrators to stay in constant contact with local authorities and district headquarters while coordinating an appropriate response at the school. This would be nearly impossible if they relied solely on wireline communications.
The All-New IP-3000 Series
Next-Generation IP Radio Dispatch Console
User Friendly
Combines console, software and direct IP interfaces into single easy-to-configure devices, with flexible layout options and an enhanced GUI
Simplified Management
Makes system administration, configuration and software updates quick and easy, whether on-site or remote
Bridging Systems
Interconnect with a variety of systems seamlessly using industry standards and APIs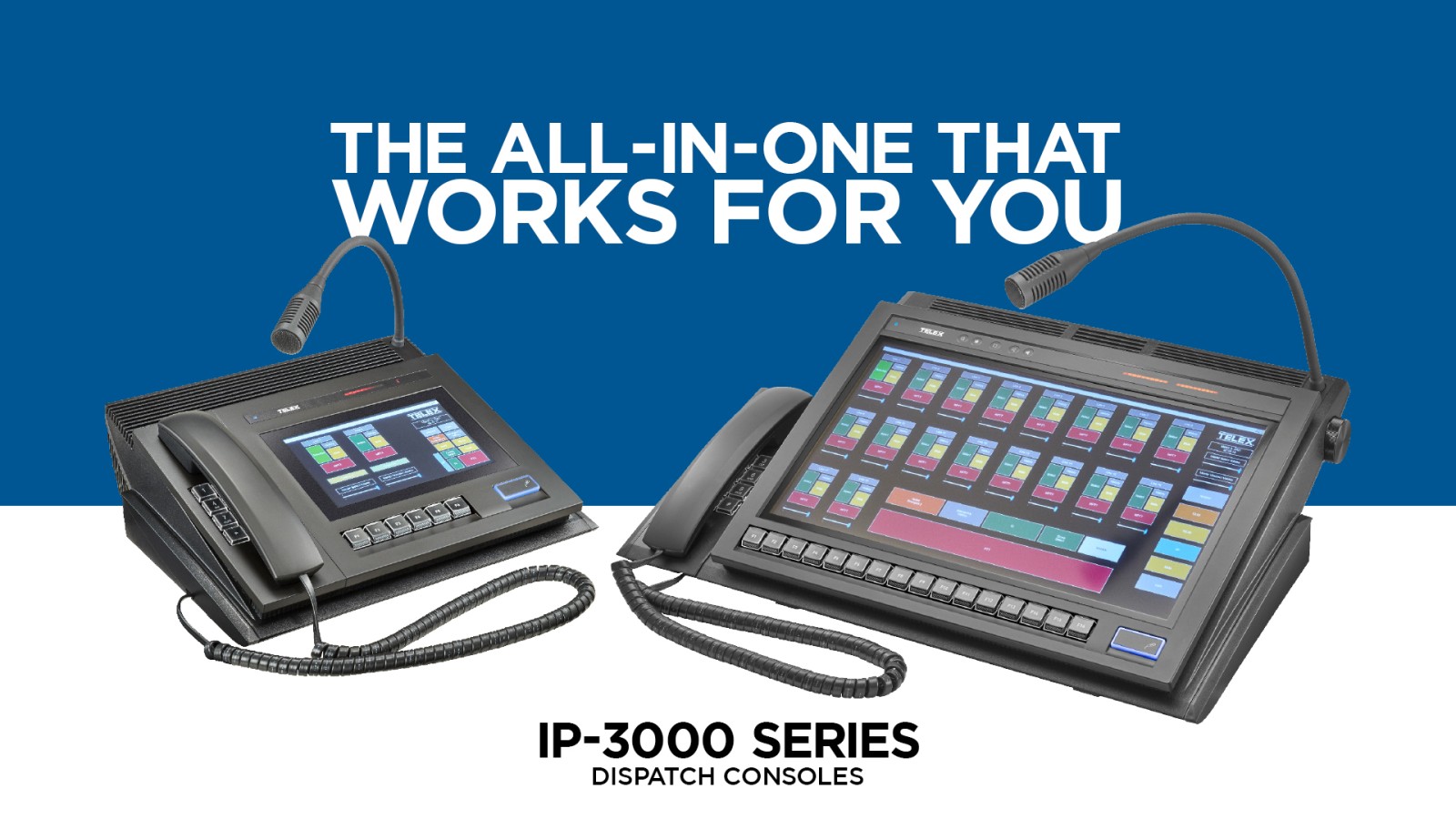 Connected Solutions
Since Telex Radio Dispatch is a Bosch brand, we offer a full spectrum of solutions that can be integrated together to meet your unique needs, whether it's for dispatch, public address, conferencing, CCTV, fire, or security – to name a few!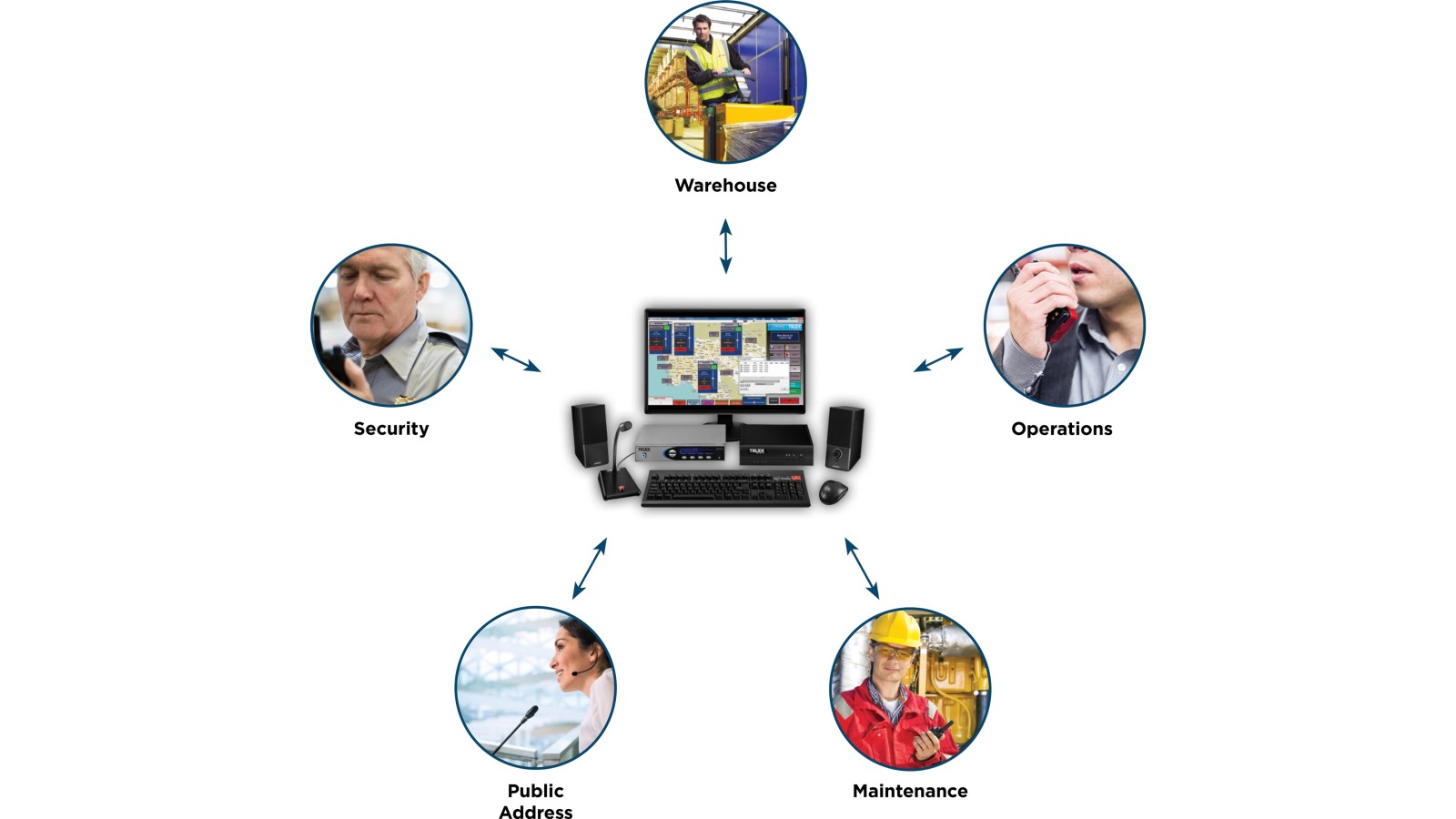 Let's Talk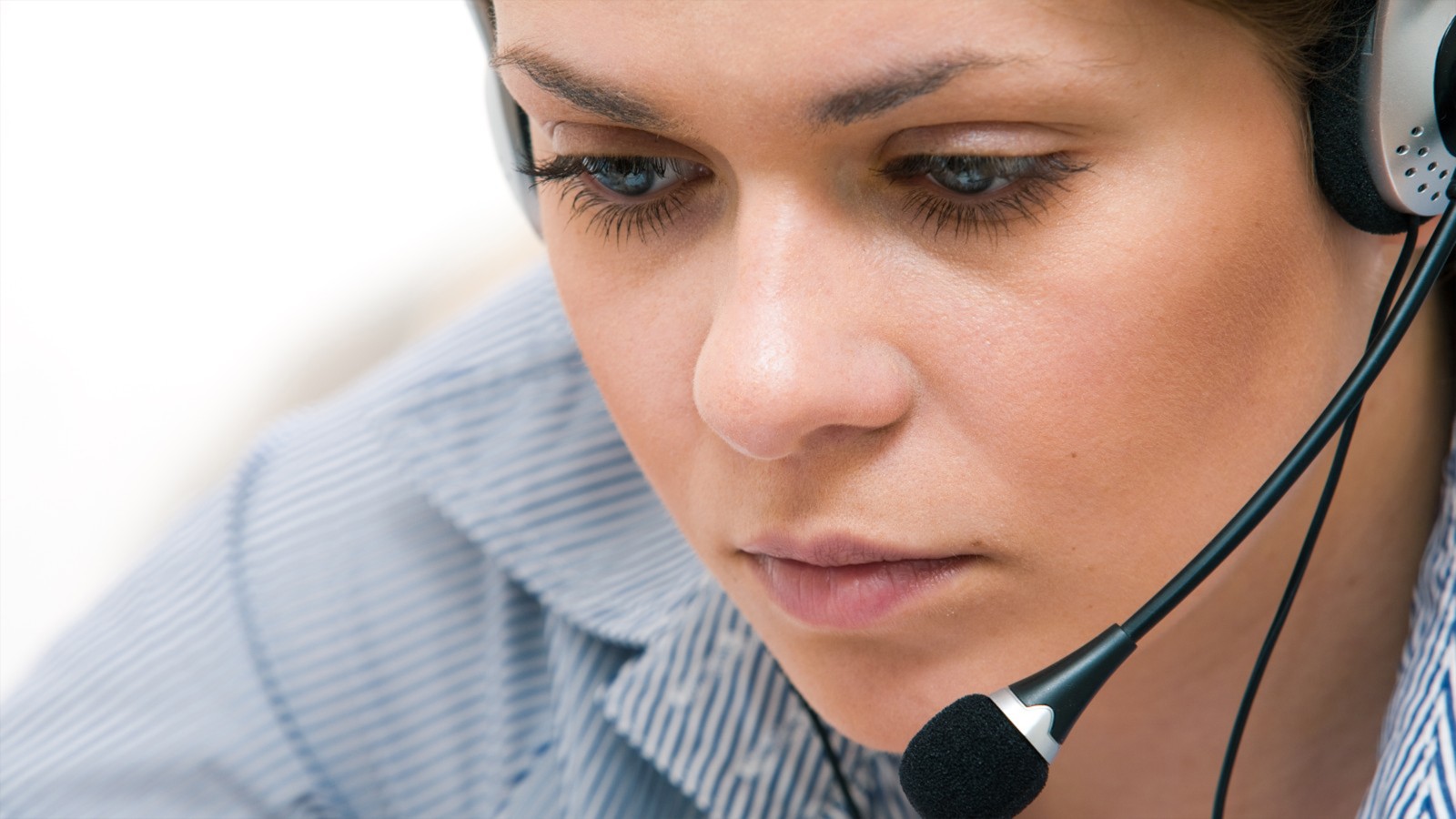 Telex, together with our certified partners, are ready to help support you through planning, purchase, and setup. Services available through our network of highly-qualified associates and partners may include:
System Design

Installation

Programming & Commissioning
About Bosch Communications Systems
Each of our brands stands out as a market leader in its own right, each with its own unique heritage, identity, and expertise. Many of our products can work together as part of integrated solutions that combine, for example, sound reinforcement and life safety products, configured and controlled via our breakthrough OMNEO IP technology.
We cover all aspects of pro audio between our various brands and their broad range of products, so we can precisely meet the specifications of any given project, large or small. Add our brands' core technological competencies to the global R&D resources of Bosch, and you can be assured that for any application and every budget, we have the best‑in‑class solution for you.
Wherever we are in the world, we connect more meaningfully by communicating clearly.
Whether through words or music; whether for business or for pleasure; whether for entertainment, information, or security; our quality of life is in many ways directly linked to the sound quality we rely upon to get our messages across.
Dynacord & Electro‑Voice are part of the Bosch Communications Systems family of brands, offering the world's most complete portfolio of professional audio and communications solutions.